Earth, wind and Fire Experience koji predvodi čuveni američki gitarista, autor i producent Al McKay, dobitnik više Gremi nagrada – nastupiće na otvaranju ovogodišnjeg Nišvila – 12. avgusta. Sam ili zajedno sa pevačem "Earth Wind and Fire" Maurice Whiteom, McKay je autor nekih od njihovih najvećih hitova uključujući i "September", "Happy Feeling", "Sunshine"… A sa Whiteom je producirao još neke od planetarnih hitova među kojima se izdvaja "Boogie Wonderland". Program "Al McKay´s Earth, Wind & Fire Experience" je posvećen godinama koje je McKay proveo u u Earth Wind and Fire – jednom od najinovativnijih i komercijalno najuspešnijih bendova svih vremena. Uticajni Rolling Stone ih je nazvao "inovativnim, preciznim, a opet senzualnim, proračunatim i…. ispoliranim", uz konstataciju da je bend "promenio zvuk crnog popa. Jedan od najvećih bendova svih vremena".
Al McKay je u grupi Earth Wind and Fire proveo osam godina (1973 – 1981) tokom kojih su nastali mnogi od velikih hitova ove grupe koja je kombinujući  R&B, soul, funk, jazz, disco, pop, dance, latin, i afro pop stvorila autentičan stil i zvuk.
Al MCKay je pratio mnoga velika imena fank, soul, funk, pop muzike među kojima su i Sammy Davis Junior (koji ga je angažovao kada je čuo Alovo majstorstvo u korišćenju tada novog efekta: wah – wah pedale), Pearl Bailey, Andy Williams, Isaac Hayes… A svirao je i snimao i sa važnim jazz muzičarima kao što su Gene Harris, Eddie Henderson, Patrice Rushen,  Ramsey Lewis, Herbie Hancock, Norman Brown, a producirao je albume Temptationsa i Shirley Jones.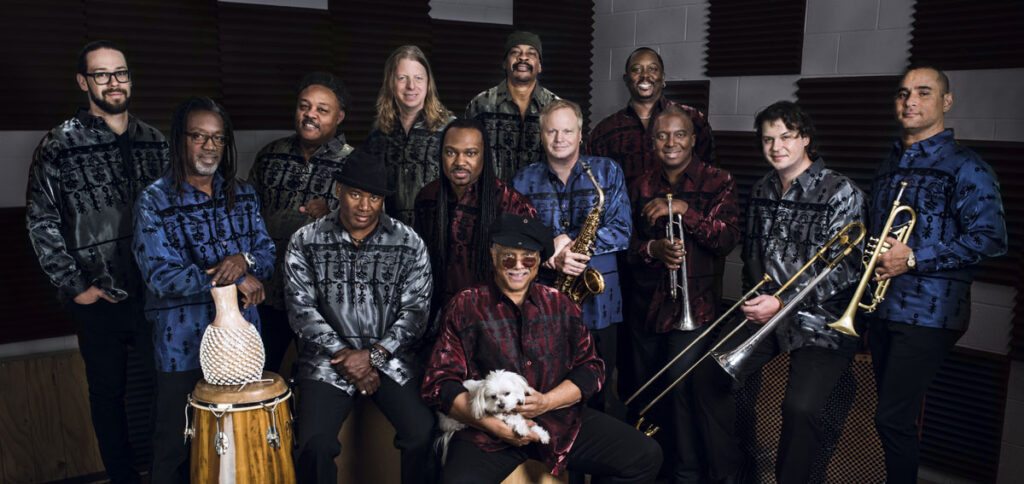 Članovi aktualne postave AL McKay´s Earth, Wind & Fire Experience su Al McKay (gitara), Tim Owens (vokal), DeVere Duckett, (vokal), Claude Woods (vokal), James Manning (bas gitara), Ben Dowling (klavijature), David Iwataki (klavijature), Anthony Beverly (bubnjevi), David Leach (udaraljke), Joel Nunez (saksofon), Luis Gonzales (truba), Omar Peralta (truba) i Shaunte Palmer (trombon).
Al McKay drugi put u Srbiji
Al McKay je pre nešto više od četiri i po decenije (1975) svirao u beogradskoj hali Pionir kao član najbolje postave Earth, Wind and Fire (što je bila njihova prva evropska turneja) kao predgrupa Santani… I po svim ocenama tada, još uvek malo poznati bend je "ukrao šou" slavnom gitaristi – kako fantastičnom svirkom, tako i specijalnim efektima.  Mnogi koji su bili na tom koncertu i danas se pitaju kako je izveden efekat da se podijum sa kompletom bubnjeva okretao oko svoje horizontalne ose,  tako da su bubnjevi (i bubnjar za setom, naravno)  u jednom trenutku bili okrenuti naglavačke!